I've started building the papercraft Sheik model after finally being happy with the editing and unfold. I had to use some work holidays up, so I'm off on the 16-20th and thought this would give plenty of downtime to work on something creative. And play Fallout 4, let's not forget that...

So here's a progress journal, which I sometimes do for my bigger models. Here's a few past records:
TF2 Soldier
,
Robert Lutece
,
ME3 Tali
,
TF2 Pyro
,
Javik
,
Shepard
,
Garrus
Hmm there's a degree of risk with some of the design choices so perhaps it's no guarantee of a straight 1-2 week build without interruptions like old times, but I will post a new picture here on every day I make some progress!
15th November:
Half of a leg!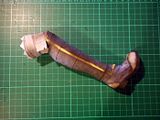 16th November:
Lower body done
17th November:
Working up the body, need to re-arrange some arm tabs tomorrow
18th November:
Got my car serviced today. Oh and did the arms, plus one hand (not pictured, still drying).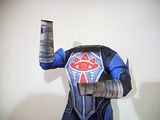 19th November:
Things slowing down with more complexity. Hands and some of the head done.
20th November:
Some re-tooling of the head's 3D but luckily all worked out ok.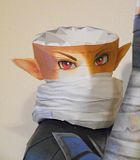 21st November:
Finished all the head.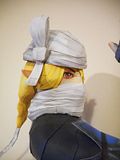 22nd November onwards...
Just extra details now. Gonna wind things down because even once done I don't have a good camera for the final pics.